Custom NEMA Enclosures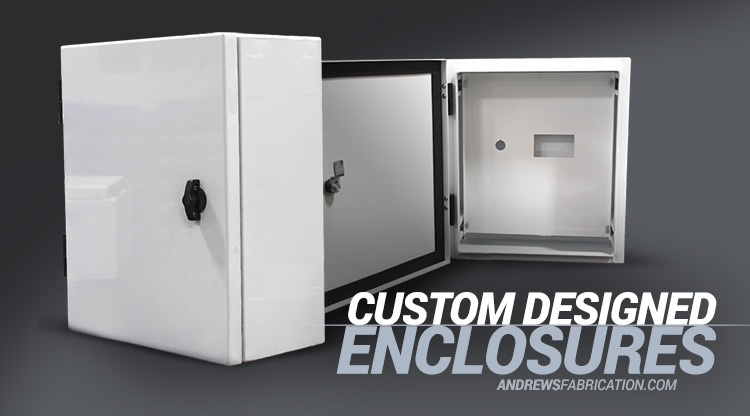 Andrews Fabrication offers standard and custom NEMA enclosures in a variety of sizes and configurations. Whether you need it for indoor or outdoor applications, we are able to build the perfect enclosure for your specific application. Many options are available upon your request. We can powder coat your enclosure in any color of your choice. With numerous door, interior, back panel, flush or surface mounting options. No job is too big or too tough for us to handle. The possibilities are endless.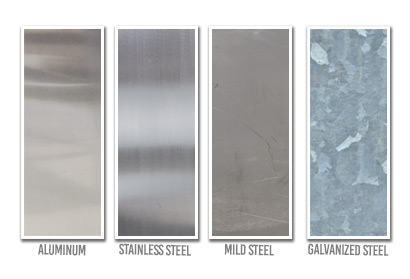 Enclosure Materials
Different environments demand certain types of finishes or enclosure materials. We can build your enclosure in aluminum, stainless steel, mild steel, or galvanized steel.
Available Colors
We can powder coat your enclosure with the color of your choice. The most used colors used are below. Gray is the most standard color, but there is an option to choose other colors that may match your application better.

Types of Enclosures
We offer different types of enclosures, depending on your type of application and environment. Our carefully fabricated NEMA enclosures can be designed and fabricated in-house. We can cut, bend, powder coat and build your enclosure whithin a matter of days and not weeks. We offer a fast turnaround if needed.
NEMA 1, NEMA 3X, NEMA 3R, NEMA 4X, NEMA 12
Hinged Enclosures
Back Panel Enclosures
MCC Bucket Enclosures
Custom Enclosures
and much more!