Custom Bussed Weatherheads
Andrews Fabrication is one of the leading suppliers of bussed weatherheads in Southeast Texas. These custom-fabricated steel enclosures house copper bussing, ranging from 800-4000 Amps. Each and every one is built per standards required by your local utility company. (In Houston, the standards are set by Centerpoint Energy.) Available in a variety of configurations, the bussed weatherheads are powder-coated in a standard gray color prior to assembly to shield against excessive weather and rust. Our bussed weatherheads are built from 14 gauge steel to protect against the weather conditions and can also be made out of aluminum or stainless steel.
While we keep some standard sizes pre-built and in stock, we typically build these electrical service entrance structures to your specifications. And in fact, if you have any special requirements, maybe you need more wire pulling space, or you want to buss directly into a switchgear line up, just let us know.
Our Standard Bussed Weatherheads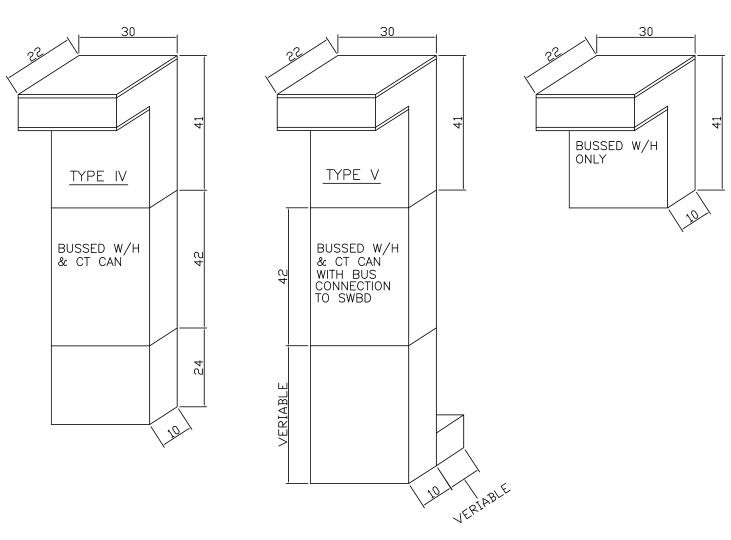 View and download all of our standard bussed weatherheads.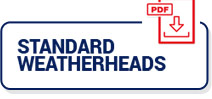 You can also download the Centerpoint Energy Service Standards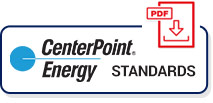 Need a Rack to mount your weatherhead?
Andrews offers a Hot dipped galvanized I-beam Mounting rack that we can ship with your weatherhead, so all you have to do is stand it and terminate your conductors.
Have a burn out? Call us 24 Hours.
Not sure about a service entrance issue? Give us a call.
We will be glad to help answer your questions or design a bussed weatherhead service entrance that will satisfy your needs.
Andrews Fabrication,
281-372-0440
or email with any questions.
with any questions.