Electrical Racks and Control Racks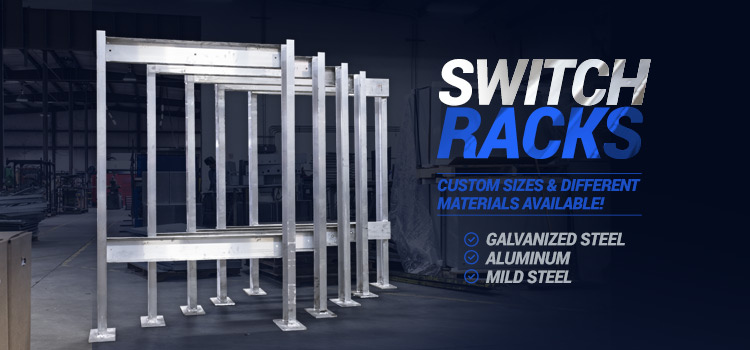 Commercial / Industrial electrical racks and switch racks built to your exact specs. We offer pre-drilled bus boxes for quick and easy changing or adding of electrical components. We can build the switch racks suitable for nearly all types of applications and environments. We can build them based on your schematics provided or design them for you. Andrews Fabrication specializes in manufacturing custom built switch racks to hold your electric motor starters and controls. The switch racks follow's the NEMA standards and are suitable for installation in hazardous areas.
Custom Built Switch Racks
We can customize your electrical rack to your specs. We are also able to design it for you and built it after you approve the design. If you have a special request or are not sure of what our capabilities are you can always email with any questions or call us at 281-372-0440.
We can build your custom rack with the folowing materials:

Stainless
Aluminum
Galvanized Steel
Mild Steel