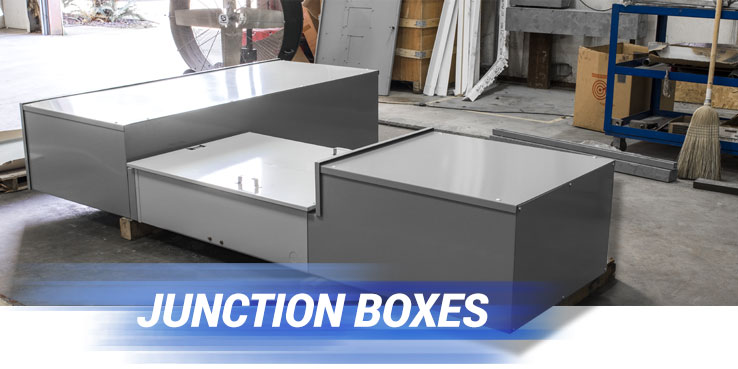 Commercial Grade Electrical Junction Boxes
We build commercial-grade junction boxes, indoor and outdoor, built to your specs. Inside corners, outside corners, no problem. We can provide hinged and/or lockable doors with wireways. If you have a custom request or need assistance with designing a different type of junction box please email with any questions.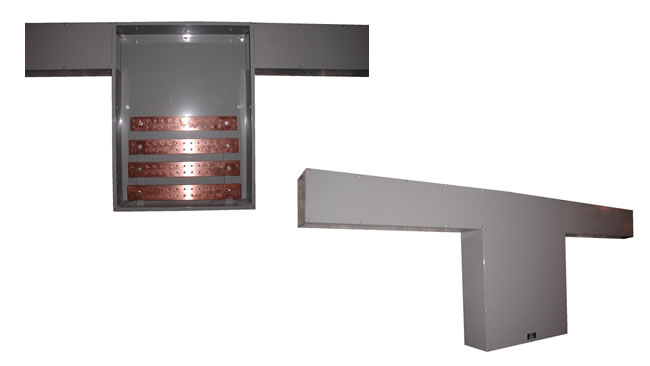 What Is A Junction Box?
A junction box is a container for electrical connections, usually intended to conceal them from sight and deter tampering. A small metal or plastic junction box may form part of an electrical conduit or thermoplastic-sheathed cable wiring system in a building. It is mostly used in ceilings, under floors or concealed behind an access panel – particularly in domestic or commercial buildings. An appropriate type may be buried in the plaster of a wall or cast into concrete with only the cover visible. It may also include built-in terminals for the joining of wires.
Custom Made Junction Boxes
Our Junction Boxes come in a variety of shapes and sizes. Metal boxes are designed for use with metal conduit or metal-sheathed cables, and thus have knockouts that can be removed to make way for conduit or cable to pass into them; non-metallic cables can be used with a metal box with a suitable cable clamp though. Non-metallic boxes are typically used exclusively with non-metallic sheathed cables, and thus have built-in cable clamps but no knockouts, although a few non-metallic boxes have knockouts as they are designed for use with non-metallic conduits instead of cables.
There are also various means of mounting boxes: surface boxes are designed to mount to the surface of a wall and stick out from it (say in an unfinished or industrial area), while new work boxes are designed to mount to wall studs and be flush with the finished wall, and old work boxes mount to the opening in the finish sheathing of the wall made for the box using integral clamps.
Special Junction Boxes
There are also extension boxes that are used to add space to an existing box or protect the inside of material that is added to an existing wall, and larger NEMA enclosures for use in larger-scale applications where standard junction boxes are too tiny, or to mount parts that don't fit into a standard gang or to a standard knockout.
Electricians typically secure a junction box to a strong structural member such as a stud or joist, and it's absolutely necessary if the box will be used to support a light fixture. Other types of junction boxes have wings that fit inside a cut-out drywall hole, but they will not support a light fixture. People sometimes call a receptacle box a junction box and use the words interchangeably, but a receptacle box is not a junction box.
There are a variety of electrical boxes, and names for these boxes, which range from:
Mounting box, fixture box, handy box, remodeling box, light switch box, receptacle box, outlet box, electrical box, ceiling fan box