Electrical Service Entrance Products & Custom NEMA Enclosures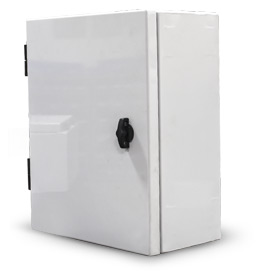 Andrews Fabrication is a UL 508A Certified fabricator of commercial electrical service entrance enclosures, custom NEMA enclosures, UL Listed enclosures and custom fabrication services.
We are a leading supplier of bussed weatherheads, bussed gutters and busducts, we also make an assortment of other electrical service entrance enclosures in a wide variety of sizes and configurations.
Whether you need a simple enclosure or a complex service entrance for a retail establishment with dozens of end users, Andrews Fabrication has the experience you want, the resources you need and intimate knowledge of the requirements set by your local utility company.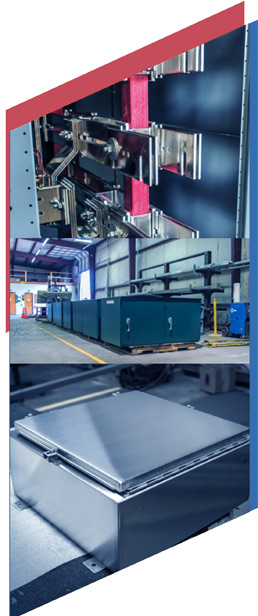 Custom Fabrication Services:
24hr Burnout job visitation
Sheet Metal Work
Welding Services – Mild Steel, Stainless, Aluminum
Copper Work
Metal Bending
Punching
Notching
Drilling and Tapping
Silver Plating
Sheering
Warranty and Return Policy
Customer Reviews

Andrews Fabrication is the best you could find anywhere in the Gulf Coast area. They have manufactured special vault taps/ PTO to old obsolete busway/ and all the special Pull Boxes for the…Read More…
~ Lonestar Electric Supply .

Below is a copy of a note of appreciation to Doug that I sent after he and his crew went above and beyond to help me get a valued customer's…Read More…
~ Norman Q.