Free Standing Enclosures / Floor Mounted Enclosures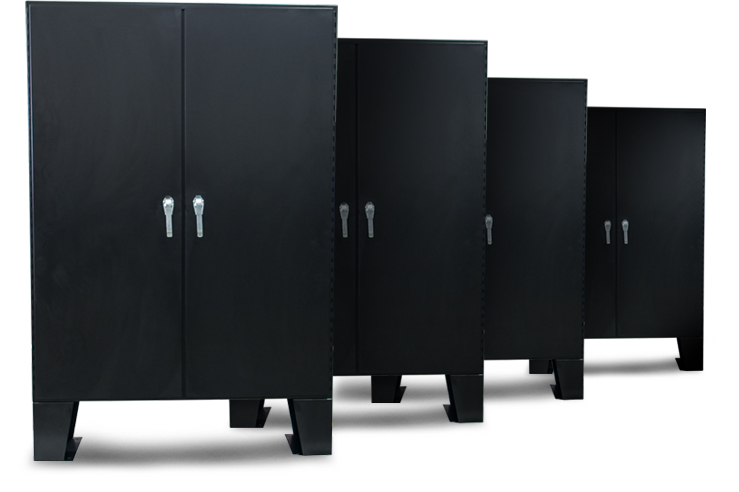 Free standing enclosures are fully enclosed electrical cabinets on legs designed to stand on a flat surface. The legs elevate the cabinet for access underneath the enclosure. Mounting can be as easy as securing the cabinet legs to the floor. Optional wheels can be added to allow them to move around if needed. Lifting eyes are also available for hooks to latch into to lift the enclosure for transport.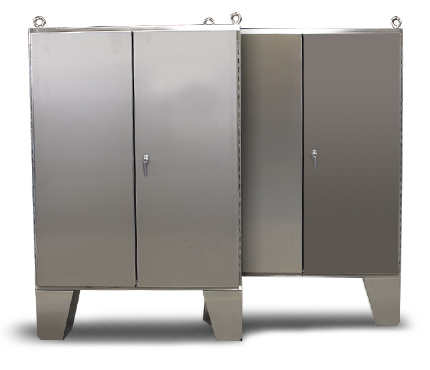 Andrews Fabrication fabricates custom built free-standing enclosures. They can be powder coated and built with mild steel, 304 stainless steel, 316 stainless steel, and aluminum. They provide protection for systems incorporating large components or in complex mounting configurations. All free-standing electrical enclosures are NEMA rated from Nema 1, Nema 3R, Nema 4X and Nema 12. To get a quote on a free standing enclosure click here or give us a call at 281-372-0440. We would be more than happy to help on your next project.