Telecom Enclosures / Datacom Enclosures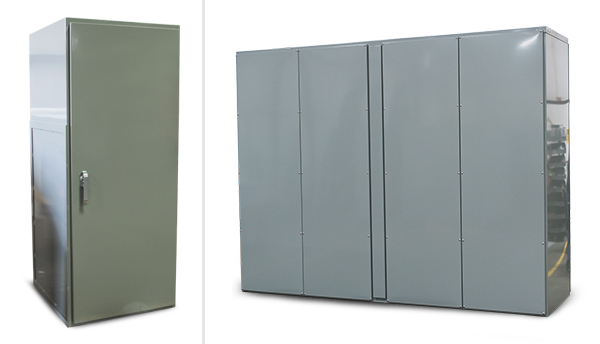 We build Datacom and Telecom enclosures according to your dimensions and specifications. We can build wall and pole mount aluminum enclosures designed to protect telecom and datacom electronics.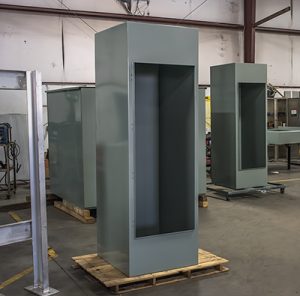 Telecom enclosures are designed to protect telecom and datacom electronics and electrical equipment in both indoor and outdoor environments. The enclosures are ideal for remote applications and may be modified for battery backup. Sealed and ventilated versions are offered featuring welded aluminum construction with a seamless "foam in place gasket" that ensures a weather-tight seal. The enclosures can accommodate racks and subpanels. Mounting options include wallmount, pole mount and mounting feet. The enclosures meet UL and NEMA standards.
Powder coating in a variety of colors is also available. Other options include a full range of internal mounting arrangement, door/security options and ventilation options.