Electrical Control Panel Enclosures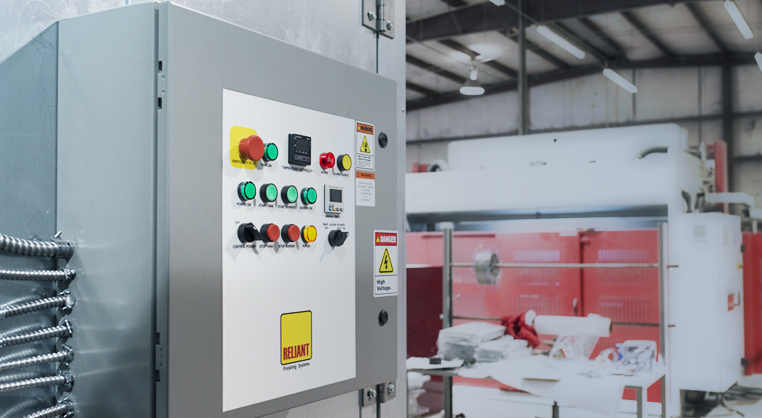 A control panel is a flat, often vertical, area where controls or monitoring instruments are displayed or it is an enclosed unit that is the part of a system that users can access, as the control panel of a security system. A Control panel is an electrical enclosure which contains electrical components to control the motors and equipment housed inside.
Electrical control panels are used to control every piece of equipment in every industry. It's difficult to describe all of the possible device combinations because every industry and most companies have defined preferences.
If you're new to controls and need to learn about control panels fast, take your time. Find someone to help you, someone who knows what you're trying to do. Start with the basics and build from there. Below are the basics.
Andrews Fabrication provides Motor Control and Control Panel Enclosures in factories to monitor and control machines or production lines and in other environments such as power plants, ships, aircraft and mainframe computers. We can design and manufacture your control panel enclosures depending on the type of environment and controls layout requested.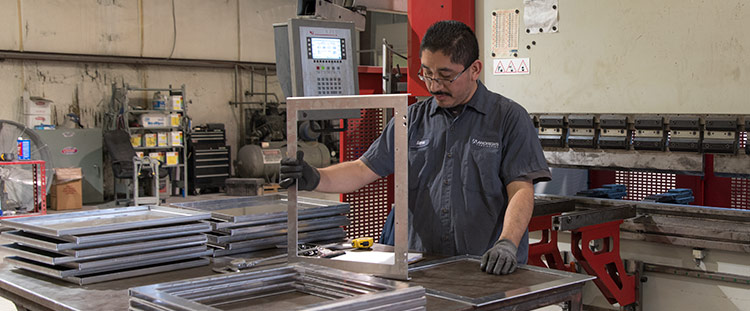 Internal Power Components
Control panels enclosure power components that are used to control the flow of electrical power to physical equipment like pumps, blowers or heaters. Below are some terms used to describe the major power component types with a description of each component.
Variable Frequency Drives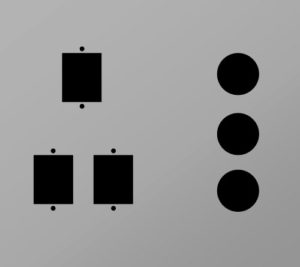 A Variable Frequency Drive (VFD) is a type of motor controller that drives an electric motor by varying the frequency and voltage supplied to the electric motor. Other names for a VFD are variable speed drive, adjustable speed drive, adjustable frequency drive, AC drive, microdrive, and inverter.
Motor Starters
A motor starter provides protection by controlling the electrical output of your device or equipment at its initial point of operation. The starter continues to protect your system, operating as a foolproof. If electrical output or current exceeds the "safe limit" of your starter, the motor starter will deactivate the equipment in question.
Soft Starters

A Soft Starter is a simple solid state motor power controller. Instead of simply opening and closing the power circuit like a motor contactor, it ramps the motor voltage up or down to turn the motor on and off more smoothly to eliminate electrical surges and mechanical shock.
Circuit Breakers
A circuit breaker is an automatically operated electrical power switch that can detect short circuit and overload conditions and turn itself Off when one of these conditions is detected. Its basic function is to interrupt current flow after a fault is detected.
Fused Disconnects
A Fused Disconnect is the combination of a manually operated power switch and a fuse. A fuse is a thin metal wire in a sand packed paper wrapper. A fuse breaks the flow of electricity when a short circuit or overload causes the metal wire to burn up.